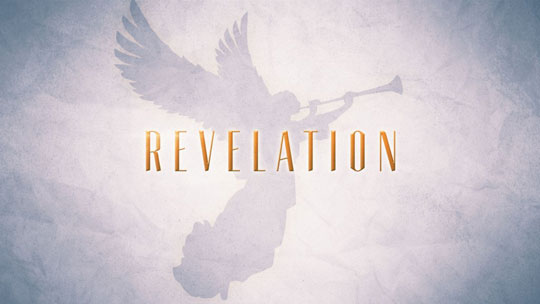 The book of Revelation is the final, fascinating, and sometimes strange book of the Bible. It speaks of the future and of the unseen realm of heaven. It's primarily about Jesus, true worship of God, the end of the world as we know it, judgment, and salvation. We'll look carefully at this book of the Bible in 2021.
The schedule of sermons appears below. After the sermon is preached, click on the title to listen to or download the sermon audio file. You can also listen to sermons on your favorite podcasting app. Just search for "West Bridgewater Community Church" and subscribe.
To learn more about this book of the Bible, you might want to watch these videos made by the Bible Project.
Another helpful resource, which can be found online, is The Returning King: A Guide to the Book of Revelation by Vern Poythress.
This schedule of sermons is subject to change.
---
January 3, 2021: "The Revelation of Jesus Christ" (Revelation 1:1–8)
Manuscript: The Revelation of Jesus Christ 1.3.21
---
January 10, 2021: "Fear Not" (Revelation 1:9–20)
Manuscript: Fear Not 1.10.21
---
January 24, 2021: Revelation 2:1–7
---
January 31, 2021: Revelation 2:8–11
---
February 7, 2021: Revelation 2:12–17
---
February 14, 2021: Revelation 2:18–29
---
February 21, 2021: Revelation 3:1–6
---
February 28, 2021: Revelation 3:7–13
---
March 21, 2021: Revelation 4
---
March 28, 2021: Revelation 5
---
April 4, 2021: Revelation 6
---
April 11, 2021: Revelation 7
April 18, 2021: Revelation 8
April 25, 2021: Revelation 9
May 2, 2021: Revelation 10
---
May 16, 2021: Revelation 11
---
May 23, 2021: Revelation 12
---
May 30, 2021: Revelation 13
---
June 6, 2021: Revelation 14:1–13
---
June 13, 2021: Revelation 14:14–20
---
June 20, 2021: Revelation 15
---
June 27, 2021: Revelation 16
---
July 4, 2021: Revelation 17
---
July 11, 2021: Revelation 18
---
July 18, 2021: Revelation 19:1–10
---
July 19, 2021: Revelation 19:11–21
---
July 26, 2021: Revelation 20:1–6
---
August 2, 2021: Revelation 20:7–15
---
August 9, 2021: Revelation 21:1–8
---
August 16, 2021: Revelation 21:9–27
---
August 23, 2021: Revelation 22:1–5
---
August 30, 2021: Revelation 22:6–21