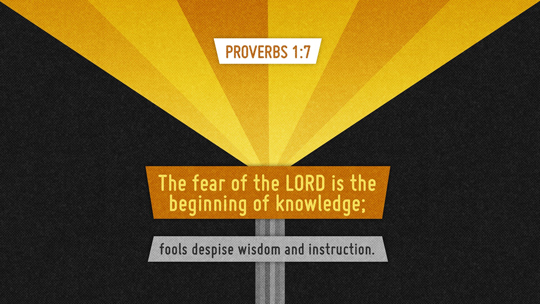 What we need most is not information or technology. What we need is wisdom, which is the ability to do life well, according to God's design.
Join us to learn more about wisdom from the book of Proverbs. To listen to the audio of each sermon, click on the link next to the date. You can also listen to these sermons through nearly any podcasting app on your phone or tablet. Just search for "West Bridgewater Community Church" and subscribe.
To learn more about this book of the Bible, watch these videos from The Bible Project. 
---
Most recent sermon:
November 1, 2020: "Our Plans, God's Purposes"
---
May 10, 2020: "To Know Wisdom" (Proverbs 1)
---
May 17, 2020: "If You Receive My Words" (Proverbs 2)
---
May 24, 2020: "The Lord by Wisdom Founded the Earth" (Proverbs 3)
---
May 31, 2020: "Be Attentive" (Proverbs 4)
---
June 7, 2020: "A Forbidden Woman" (Proverbs 5)
---
June 14, 2020: "One Who Sows Discord" (Proverbs 6:1–19)
---
June 21, 2020: "Let Not Your Heart Turn Aside" (Proverbs 6:20–7:27)
---
June 28, 2020: "Whoever Finds Me Finds Life" (Proverbs 8)
---
July 5, 2020: "Whoever Is Simple, Let Him Turn in Here" (Proverbs 9)
---
July 12, 2020: "Pride Goes before Destruction"
---
July 19, 2020: "Be Not Envious"
---
July 26, 2020: "A Greedy Man Stirs up Strife"
---
August 2, 2020: "The Drunkard and the Glutton" 
---
August 9, 2020: "Self-Control"
---
August 16, 2020: "The Slothful"
---
August 23, 2020: "Anger"
---
August 30, 2020: "A Friend"
---
September 6, 2020: "Family"
---
September 13, 2020: "Words"
---
September 20, 2020: "A Word Fitly Spoken"
---
September 27, 2020: "The King"
---
October 4, 2020: "Counsel"
---
October 11, 2020: "The Heart"
---
October 18, 2020: "Justice"
---
October 25, 2020: "The Fear of the Lord"
---
November 1, 2020: "Our Plans, God's Purposes"