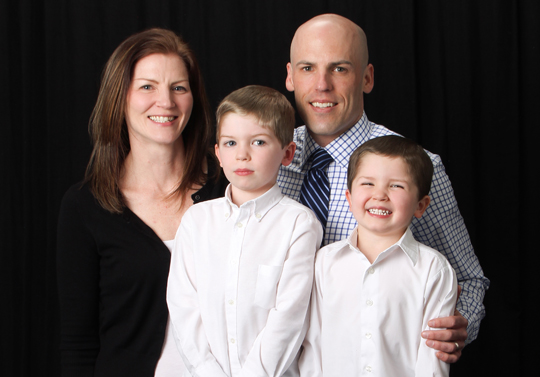 Brian Watson is the Pastor of West Bridgewater Community Church. He is also a sinner saved by the grace of God. He is a Christian because he knows that the Bible is true and because he knows that Jesus is the ultimate answer to all our needs.
A native of Massachusetts, he attended Brandeis University, where he earned a Bachelor of Arts in music. He then attended the University of Texas at Austin, receiving the Master of Music and the Doctor of Musical Arts degrees, both in Voice Performance. (In other words, he sang opera.) He then spent a few years as Assistant Professor of Music at Mount Olive College (now the University of Mount Olive) in North Carolina.
In 2008, Brian entered into full-time ministry. He started as the Worship Leader of Pinehurst Baptist Church in Everett, Washington. A year later, he was named Associate Pastor. During his time at Pinehurst, Brian was ordained to be a pastor; he started seminary; and he and his wife, Kathy, had two boys, Caleb and Simon. Brian recently earned the Master of Divinity degree from Golden Gate Baptist Theological Seminary (now known as Gateway Seminary). He is current working on a PhD in philosophy of religion at Southeastern Baptist Theological Seminary.
Brian's interests include reading, exercising, music, traveling, and spending time with his family.
He can be reached at pastor@wbcommunity.org.